Braxton's Story
ACE Program Success Stories
This Kid Shows Initiative
Let me tell you about Braxton Hatfield. He may seem like many of the other STEM-focused teenagers, who've come from all over the Southeast for a high school robotics tournament, but Braxton is special.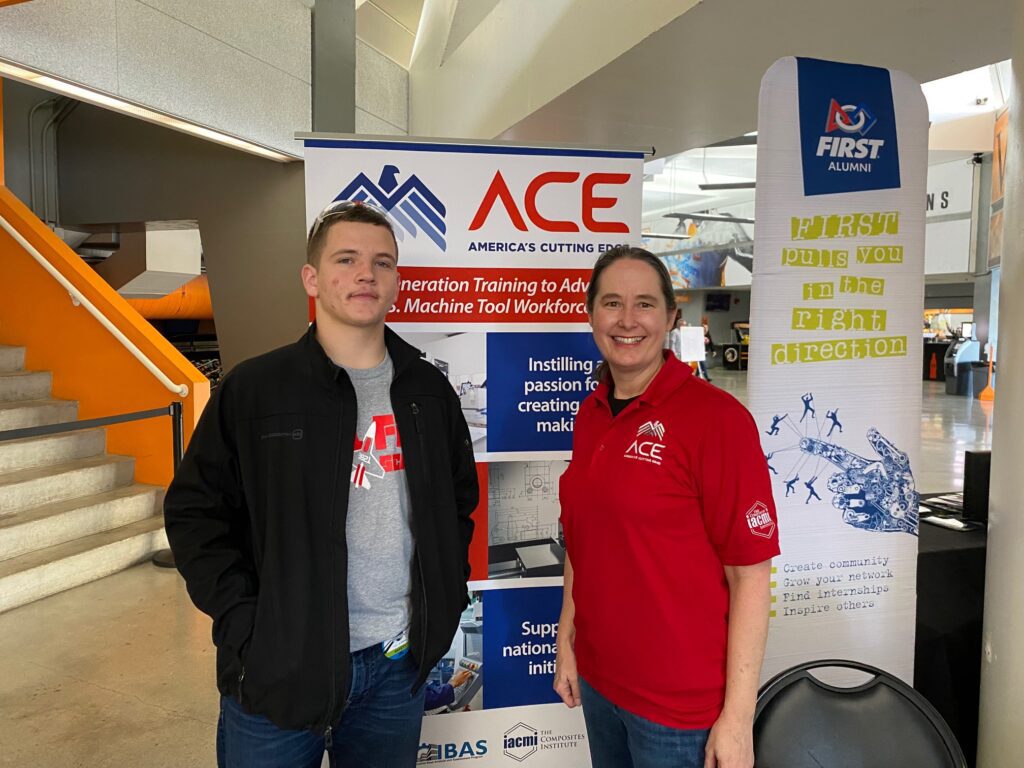 Sure, he's dedicated many hours with his FIRST Robotics Competition (FRC) team from Belfry, Kentucky, to design, fabricate, build, re-design, fabricate, and build again the best robot they could envision. He and his team have spent the past 10 weeks trying to figure out how to grab and shoot giant fuzzy basketballs and climb four steel bars like a jungle gym. They've built a robot from scratch weighing nearly 125 pounds, hoping it can out-maneuver the competition. Braxton is amongst some of the smartest, most creative, most innovative rising engineers in the nation, and yet, even in this group, I can tell Braxton shows real initiative.
I first meet Braxton on a Thursday morning. I had set up a booth at the Smoky Mountains Regional (SMR) robotics tournament in Thompson-Boling Arena, where the famed Volunteer basketball players at the University of Tennessee usually play, to promote a training program for Computer Numerical Control (CNC) machining. America's Cutting Edge (ACE), a pilot program just last summer, has proven incredibly successful and is now expanding around the country.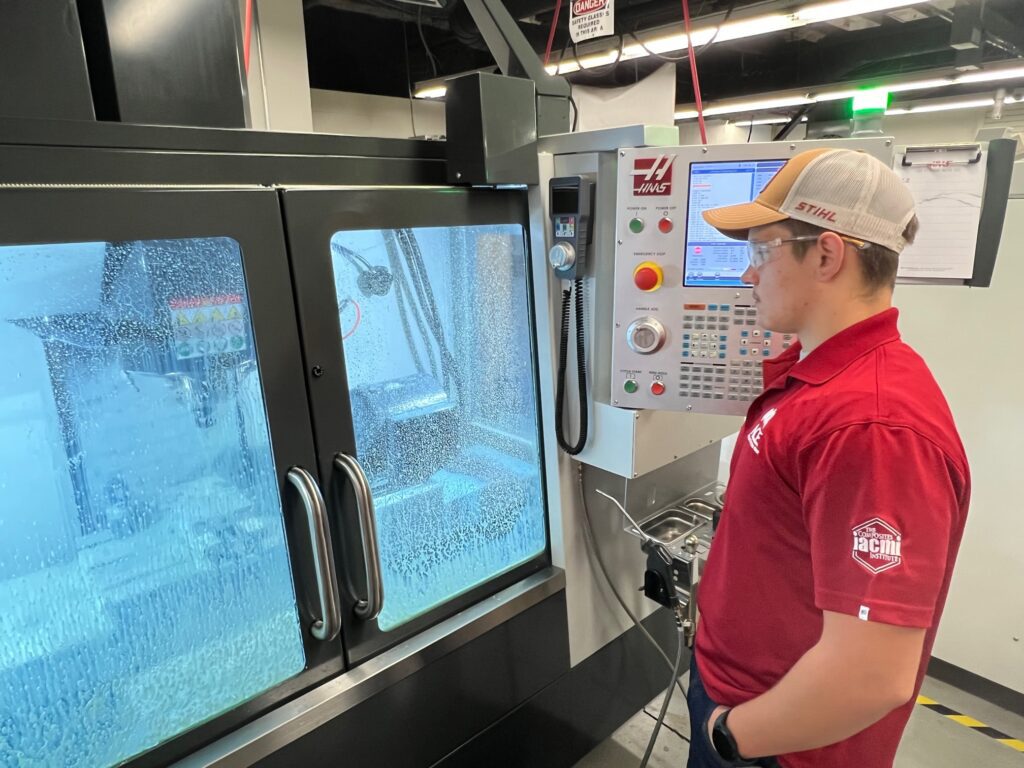 ACE is a national initiative to bridge the skills gap in domestic manufacturing and address supply chain issues that became very clear during the pandemic. This program is showing the next generation the opportunities that await them, and it's giving them online and in-person training to get them started—all at no cost. Braxton listens politely and takes my flyer. "But remember the in-person bootcamps in a few weeks are first come, first served and they will fill up," I advise as he walks away.
The next morning I'm at my booth again talking with a robotics coach when Braxton stops by. "I signed up for the six-hour, online course last night," he says with a smile. "I'm gonna do this!" Of course, I'm thrilled and assure him the course is designed for those with no prior knowledge all the way up to seasoned machinists. Braxton already has his sights on going to college to be an engineer. He's got this!
Saturday morning he stops by my booth once again. Beaming with pride, he shares, "I completed the whole online course last night. When can I get my spot in a bootcamp?" Knowing the online course completion was a requirement to sign up for the in-person training, Braxton had powered through, even during an important robotics competition. He could see a great opportunity in front of him, and he didn't want to miss it. I practically just met this kid, but I feel like a proud momma for him. I don't know what his future holds, but in a small way, through ACE, I've opened a door of possibilities.
Over three days, I've spoken with more than 100 students, parents, coaches, and mentors at this robotics tournament about ACE. There's a team who just bought a CNC machine, but no one knows how to run it. They're hoping at least the online ACE training will give everyone on the team a solid introduction. Then there's the team from Austin-East Magnet High School in Knoxville with only three freshmen nicknamed "the faithful three," who knew nothing about robotics until this year; they finished SMR ranked 20 out of 43 teams and will hopefully be in a bootcamp by June. Many kids from Tennessee are looking forward to taking advantage of the ACE bootcamps scheduled in Knoxville this summer, and teams in North Carolina, Texas, Ohio, Florida, and Pennsylvania are eagerly awaiting the expansion of the program closer to their hometowns. Our workforce development team is working on it and making progress daily. I like to say, "We're planting seeds and changing lives, one at a time." For me, that first seed is Braxton Hatfield. See you this summer!
UPDATE: JUNE 2022: Braxton attended the five-day bootcamp and earned his ACE certification. He began his senior year of high school in August.
More Success Stories
Your Future Starts Today
Take the first step toward starting or advancing your career in machining.