Be a Maker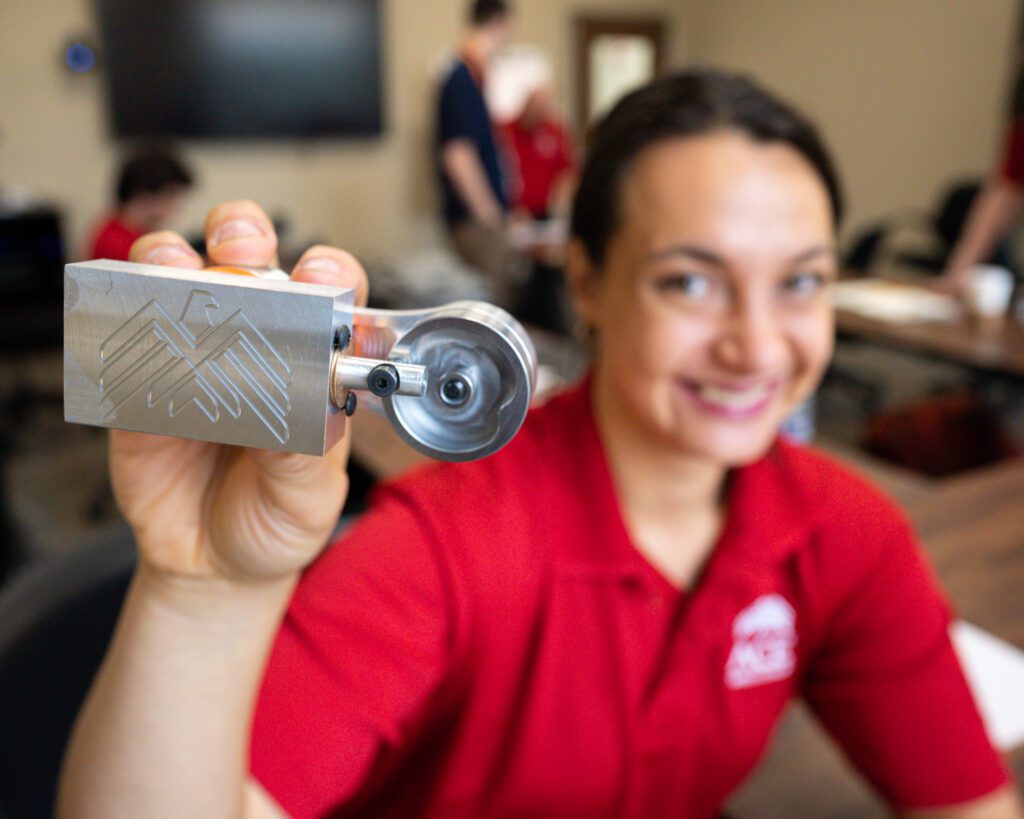 A GROWING NEED
The program putting U.S. manufacturing back on the map.
There is an urgent and growing need in the U.S. machining and machine tool industry for skilled individuals – operators, engineers, designers and more – in the 30,000 machining companies across America. America's Cutting Edge (ACE) is a national initiative to restore the prominence of the U.S. machine tools sector. Through ACE, you can receive free online training and also qualify for hands-on, in-person training that can put you on a path to a career (or advancement, for existing workers) in the machine tool industry. No prior training or experience is required. Machining and machine tools are at the foundation of America's manufacturing capability and its global competitiveness.
OUR PARTNERSHIPS
The ACE Program could not be successful without an extensive set of public-private partnerships.
Managed by the Institute for Advanced Composites Manufacturing Innovation (IACMI) through an agreement with the Department of Defense (DoD) Industrial Base Analysis and Sustainment (IBAS) program, ACE is a national Computer Numerical Control (CNC) machine training program. Developed by University of Tennessee, Knoxville (UT) Professor Tony Schmitz, the joint DoD and Department of Energy (DOE) initiative is designed to reestablish American leadership in the machine tool industry through transformative thinking, technological innovation, and workforce development. The curriculum combines advanced training tools and techniques from UT, the scientific expertise of DOE's Manufacturing Demonstration Facility (MDF) at Oak Ridge National Laboratory (ORNL), and the proven workforce development capabilities of IACMI.
The ACE online curriculum launched in December 2020, shortly followed by the start of in-person training in the summer of 2021. The initial pilot program proved so successful that efforts to scale the program nationally are in progress.
News & Insights
Your Future Starts Today
Take the first step toward starting or advancing your career in machining.