Diversity Matters
ACE Program Success Stories
February 08, 2023 — DEIA – Diversity, Equity, Inclusion, and Accessibility – is more than a buzzword in workforce development; it's a priority for America's Cutting Edge (ACE). Studies have shown that organizations with more racial and gender diversity bring in more sales revenue, more customers, and higher profits and that DEIA programs are an essential aspect of building engaged and happy employees. To reach a traditionally underrepresented population in manufacturing, ACE has partnered with North Carolina Agricultural and Technical State University (N.C. A&T, nicknamed "A&T") to establish it as an ACE regional machine tools innovation and workforce development center. N.C. A&T is the largest HBCU (historically black college or university) in the world. That's why we asked students taking ACE and pursuing degrees at N.C. A&T's College of Applied Engineering Technology why they chose this school and what their career goals are. Here's what they said: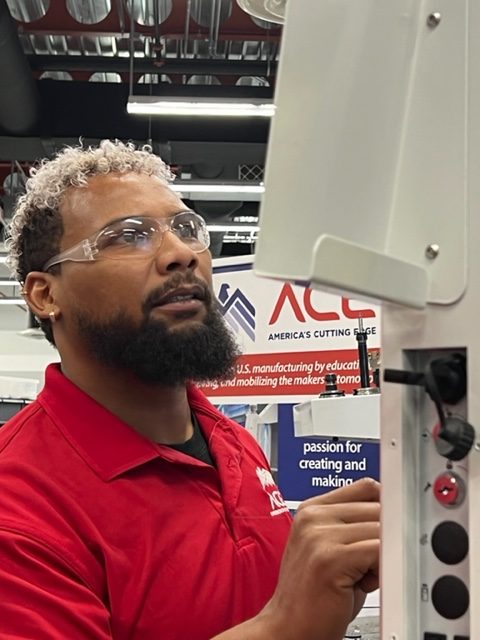 Justin Dendy (junior)
"When I got out of the military five years ago, I was a little lost. I was searching for my purpose. Ten days before the deadline, I decided I needed to go back to school. A&T was cost effective. I'm not sure yet if there are advantages of this being an HBCU. I just wanted a good education to help me be an entrepreneur. I've seen all the parts they need to sustain the Army and fight a war, and I want to build stuff for the Department of Defense. But I don't want to just work to exist and make money. Now I want to be so highly skilled that everything I make is art."
Autumn Steele (senior)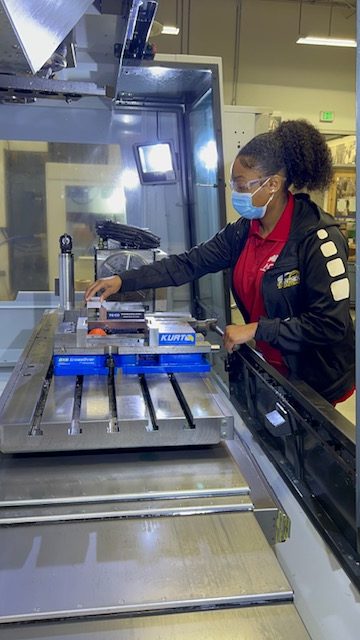 "I like the HBCU because of the culture. I have generations of Aggies in my family, and they are very loyal: my great grandma, my grandma, my mother, and now me and my sister have all gone to N.C. A&T. I considered going to other schools, but A&T had everything I wanted. I thought of being a business major at first but then I moved over to engineering. I would like to do furniture design and manufacturing, and many of those companies are using CNC machines."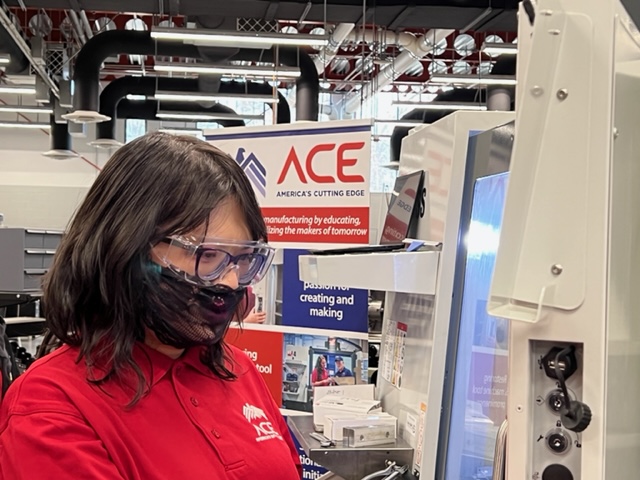 Triet Phan (PhD student)
"Greensboro is the first city I moved to from Vietnam 11 years ago. A&T is well known for its engineering program. I have an undergraduate degree in petroleum engineering and accounting and an MBA. I wanted to get my PhD so that I could become a professor and spread the inspiration to the next generation. This is something our country needs. We need to make things in the U.S. As a U.S. citizen now, I'd like to do something to contribute to the development of the country."
Mama Salla (junior)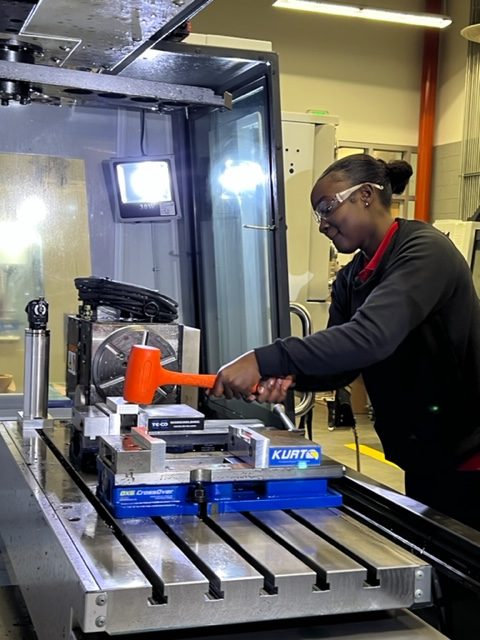 "I'm not gonna lie. A lot of companies come to N.C. A&T looking for African American students because there are not many of us in those manufacturing jobs. So, they're coming to us with a LOT of opportunities. And being a woman too! My sister is an engineer; companies with jobs reach out to her everywhere. It's real! When you're little, you say you want to be a doctor, be a nurse. I had never thought about manufacturing. I'm in the Army reserves to help pay for college. I don't know where I'd want to work when I finish school, but how cool would it be to make parts for a huge plane? I'd love that."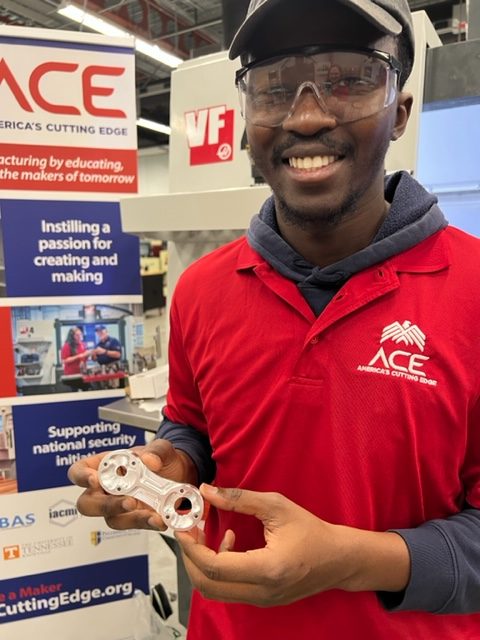 Oladayo "Dayo" Arayo (PhD student)
"I have an undergrad degree in biology and a master's in environmental science. For three years I worked in logistics for a food processing company but decided I wanted a different challenge. My PhD research is focused on additive manufacturing. Experience in CAD, Fusion 360, and SolidWorks is important. You see something you digitize on the computer and then you have it right in front of you. It's cool to make stuff. That's why both additive and subtractive manufacturing appeals to me. Tooling and technology are what make our world what it is right now. CNC is like the ultimate tool."
Anaya Maxwell (sophomore)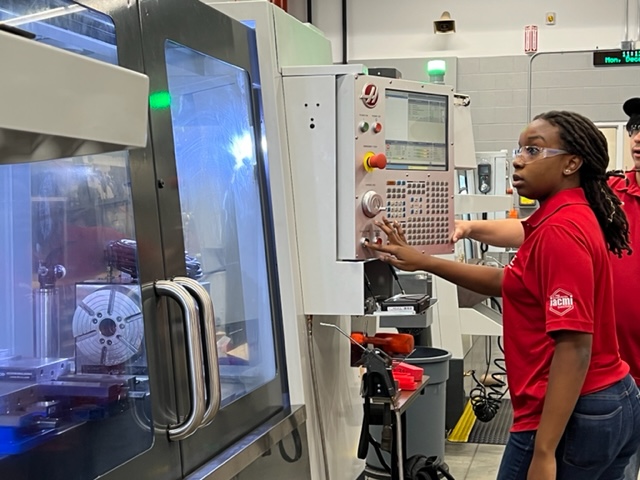 "I wanted to go to an HBCU but not just any HBCU. A&T has a really good engineering and STEM program overall. Growing up, I transferred to a primarily white school, and it elevated me academically but not socially. I faced racism along the way. For college, I wanted to go to a school where I was surrounded by educated peers. For black students, I highly recommend they consider going to an HBCU. Today was my first experience working hands-on a CNC machine, but last summer I took a camp in 3D printing and loved that too. One day I'd like to own my own business that combines additive and subtractive and work with other black women. I now know THIS, exactly this, is what I want to do."
All six of these students completed ACE and are planning to support the next series of in-person CNC training at N.C. A&T. They see the opportunities not just for themselves but for their community and country. They are part of a common cause to restore the prominence of the U.S. machine tools sector, which is essential to global competitiveness and national security. Supported by the Department of Defense and managed by IACMI – The Composites Institute, ACE is proud to be part of all their journeys.
More Success Stories
Your Future Starts Today
Take the first step toward starting or advancing your career in machining.