Many Paths, One Goal
ACE Program Success Stories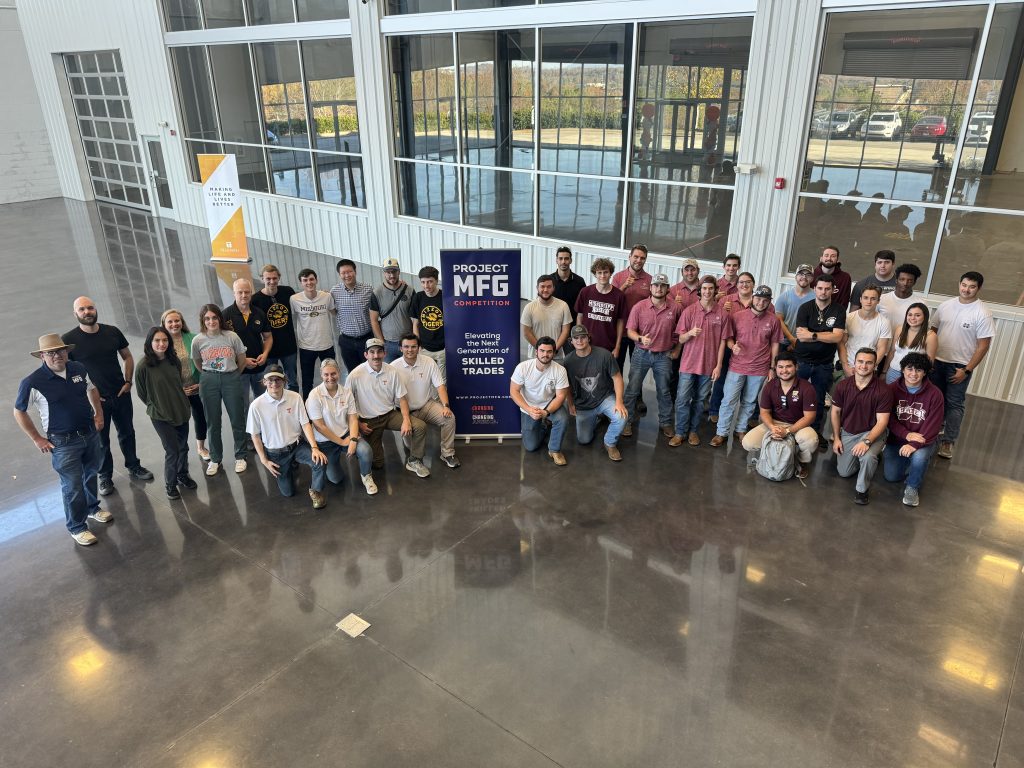 Nov. 17, 2023 – Students from across the Southeastern Conference (SEC) poured into the University of Tennessee's TN MADE facility in Knoxville on Nov. 8 with one goal in mind: to leave on top.
These students from Mississippi State University (MSU), Texas A&M, the University of Florida (UF), the University of Missouri (Mizzou), and the University of Tennessee, Knoxville (UT) vied for a trophy and a year's worth of bragging rights as they went head-to-head in the second annual Project MFG SEC Machining Competition.
During the inaugural 2022 competition, teams each machined a part of a 55-pound aluminum SEC logo. The Volunteers took the title in a close bout.
The challenge of the 2023 competition took an ACE-centric approach: each team had to machine the air engine that ACE CNC machining students produce during in-person bootcamps. The catch? The teams were tasked with using their own methodology to create the engine. Cost, performance and accuracy were all factored into the final score.
Additionally, a mystery part – a stand for the air engine – was thrown into the mix as each team clocked in, to simulate real-world experience of handling the unexpected.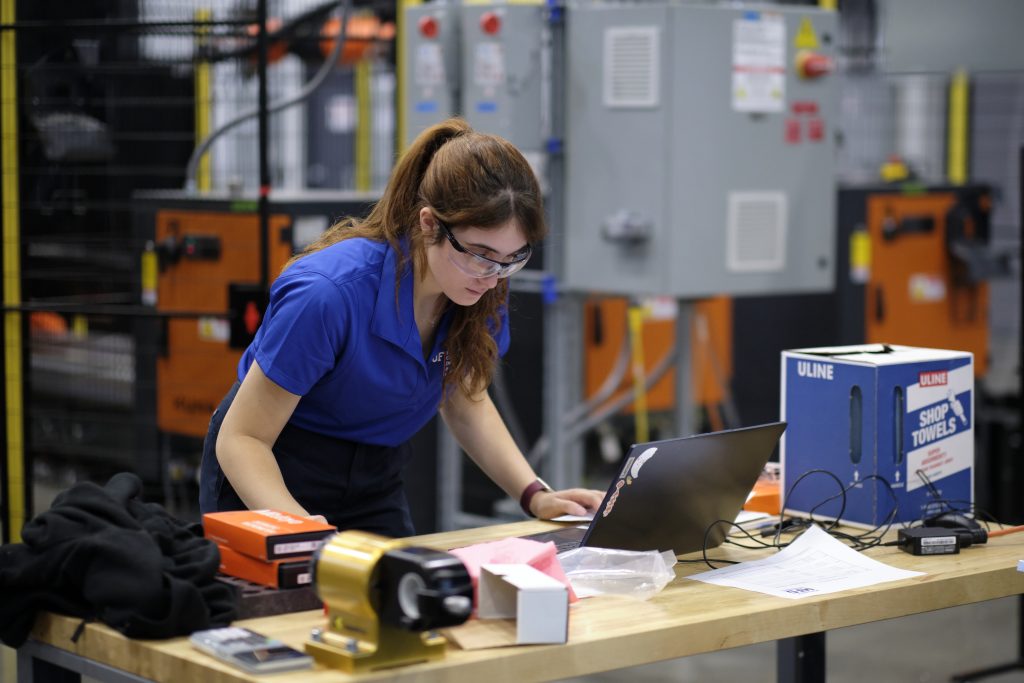 But for many of the students, there was more to the event than competing.
"I personally have had a little bit less formal experience with CNC," said Noelle Esposito, UF student. "This is more of a professional setting, which is not something I've gotten to do before."
Fellow UF student Kaiana Kibler cited the challenges associated with the competition as a good brain exercise. She also said having the opportunity to network with industry peers was a great part of going to the competition.
Dylan Pollard, a UT grad student, echoed that sentiment. "I'm excited to see everyone else," he said. "I like being able to interact with people, talk to people from other schools."
A notable distinction between last year's competition and this year's was Mississippi State University's team size. They stood at about a dozen strong, a sharp increase from last year's handful.
MSU student Jacob Sheley credits the increase to more interest in their manufacturing club.
"It was just getting started last year, but this is the first year it's an official club at the school," said Sheley. "We've been able to get a lot of guys in the shop doing CAM and CAD. I think the club has sparked a lot of interest."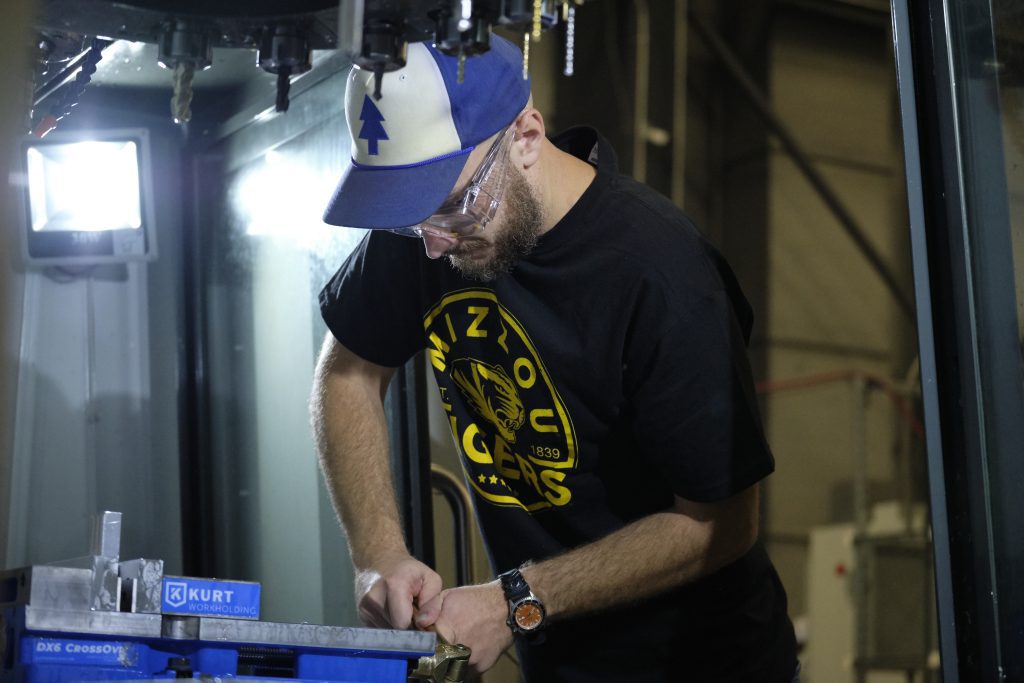 Newcomers to the competition, Mizzou, found many benefits to being here.
"It's just good to see these guys get involved with it, interested in it," said James West, manufacturing lab supervisor at Mizzou. "What they're getting out of it is personal growth, experience and knowledge of manufacturing. That in of itself is a reward."
As teams began competition Nov. 9, some students used their ACE training to their advantage. Most of the teams competed with ACE graduates in the mix, several of them giving the program high marks for its impact on their machining journeys.
"ACE is an awesome program. I love it a lot," said Ryder Sellards, Texas A&M student. "I feel like every single person that came into ACE got something to help them."
"It's definitely really valuable," said Pollard. "It's a great introduction to CNC machining."
The intensity for the competitors rippled through the atmosphere, each team methodically creating their air engines. Eyes and ears were in tune with their respective machines, each person hard at work. By early afternoon, all engines were assembled, and calculations were underway to determine who would clinch the victory.
Competitors huddled around a CNC machine and competition leadership, anxious to hear the final results.
After much anticipation, the Volunteers were announced as the winners, successfully defending their title and earning a year-long extension of bragging rights. The best part is that everyone on this year's UT team was a rookie.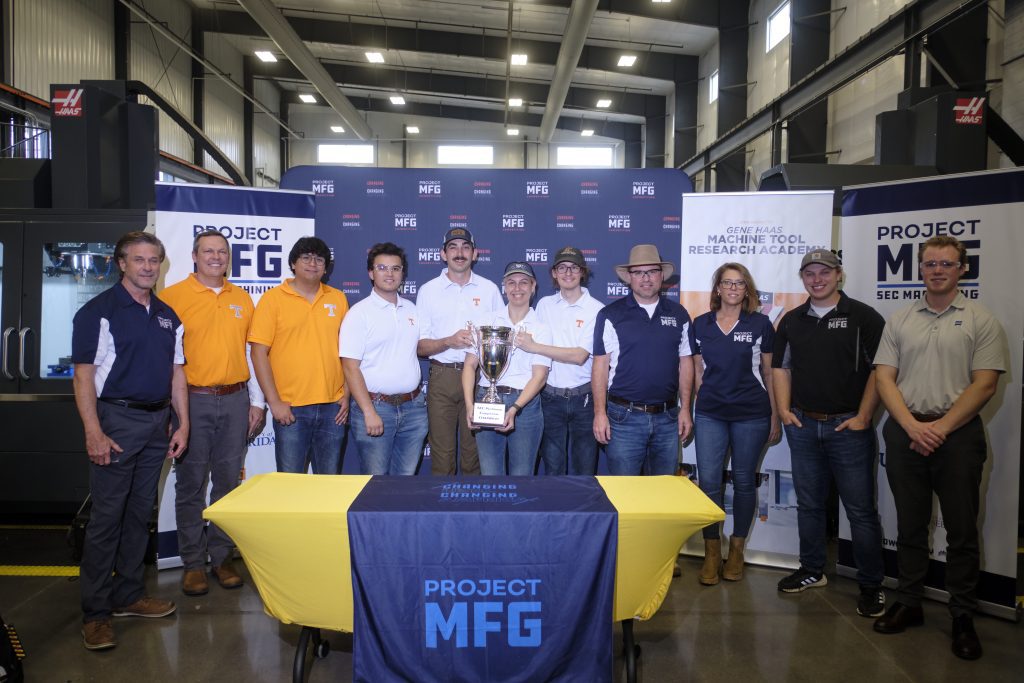 Mack Patrick, UT student, and Pollard credit their victory to good mentors who push them to better themselves.
Olivia Teska, UT student, said the team worked cohesively as a unit, which also helped bubble them to the top.
"We all worked really well together," she said. "We had a good flow going for the day. It feels great to make the other people in the lab proud that we won."
The last remaining challenge for the team is determining where to put the trophy.
"Maybe there's a shelf somewhere," Patrick said with a smile.
"We might have to get a trophy cabinet," added Pollard.
"For all the future ones too," remarked Patrick.
More Success Stories
Your Future Starts Today
Take the first step toward starting or advancing your career in machining.