Steppingstones, Next Chapter
ACE Program Success Stories
October 18, 2023 — "It is nice to see a lot of younger people interested in this trade and career path, because I always thought of manufacturing as a dying industry. I'm excited about this reinvigoration and where it goes from here." That's 44-year-old Robert Chavez, a manual machinist by trade. He lives in Las Vegas, but not the one with lights, casinos, and gambling. Las Vegas, New Mexico, has just over 13,000 folks and not many jobs for a machinist. That's why America's Cutting Edge (ACE) caught his attention.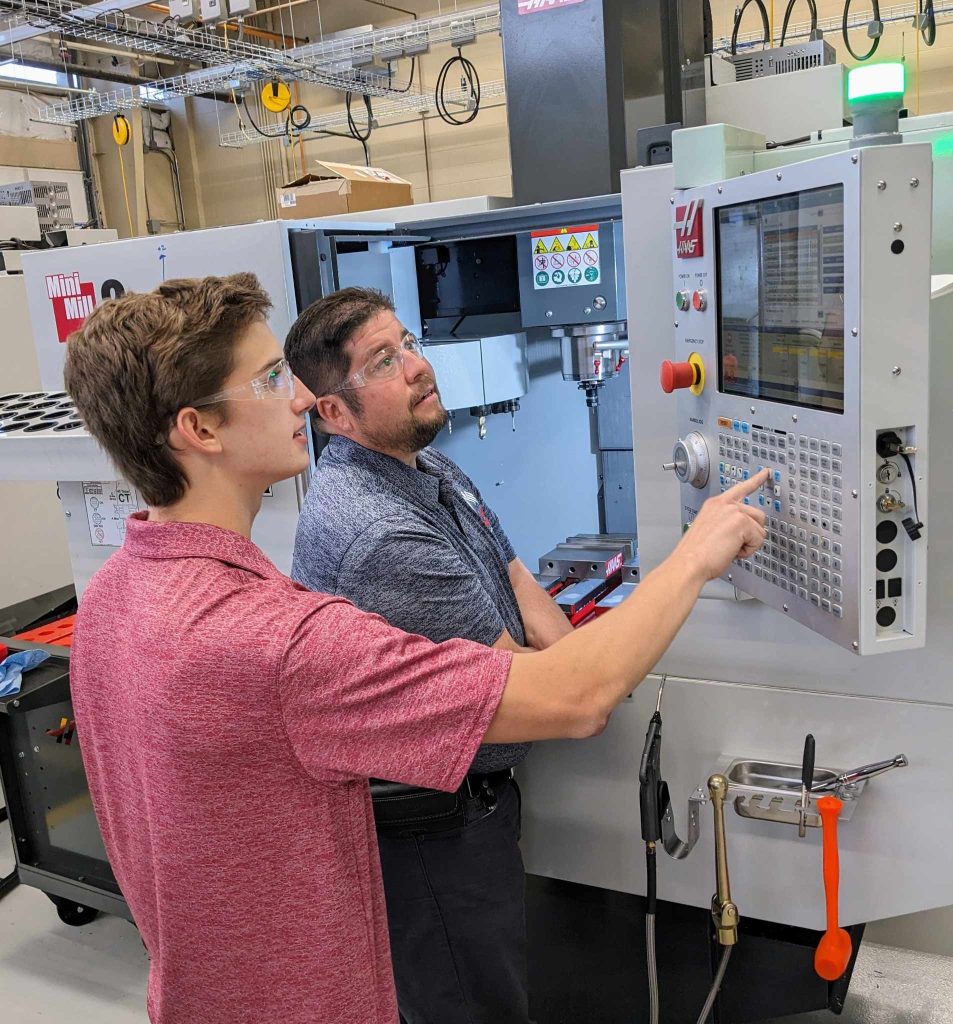 Too good to be true?
In January 2023, Robert read an article by Dr. Tony Schmitz about how manufacturing in America was seeing a renewal. Tony is a guy who wears many hats, including professor at University of Tennessee, Knoxville, joint faculty at Oak Ridge National Laboratory, and developer of the ACE curriculum that's being scaled up across the country by IACMI – The Composites Institute. In the article, Tony described how this free online and in-person Computer Numerical Control (CNC) machining training is part of the national initiative to revive U.S. manufacturing. The goal of ACE is to reach a broad range of talents–machinists, engineers, tool makers, researchers, entrepreneurs from high schoolers to incumbent workers–and let them know there's opportunity for them. Opportunity for people like Robert, who was looking to write his next career chapter.
"When I went to the ACE website, I was definitely interested, but I was thinking, is this legit?" shares Robert. "Is this the real thing? All this free training was almost too good to be true." Ten to 12 years ago, he had completed a bachelor's degree at the University of New Mexico (UNM) and earned a certificate in machine tool technology from Central New Mexico Community College. He had learned Mastercam and had worked on Haas CNCs.
After working for UNM's Physics and Astronomy department in Albuquerque as a manual machinist for 10+ years, Robert decided that it was time for a change. He moved to Las Vegas, NM, to be closer to family, but when he looked around at the available jobs in the area, machinist positions were not to be found. After a decade in manufacturing, Robert still enjoys it, but he's drawn to the newer technologies and capabilities that 4- and 5-axis CNCs make possible.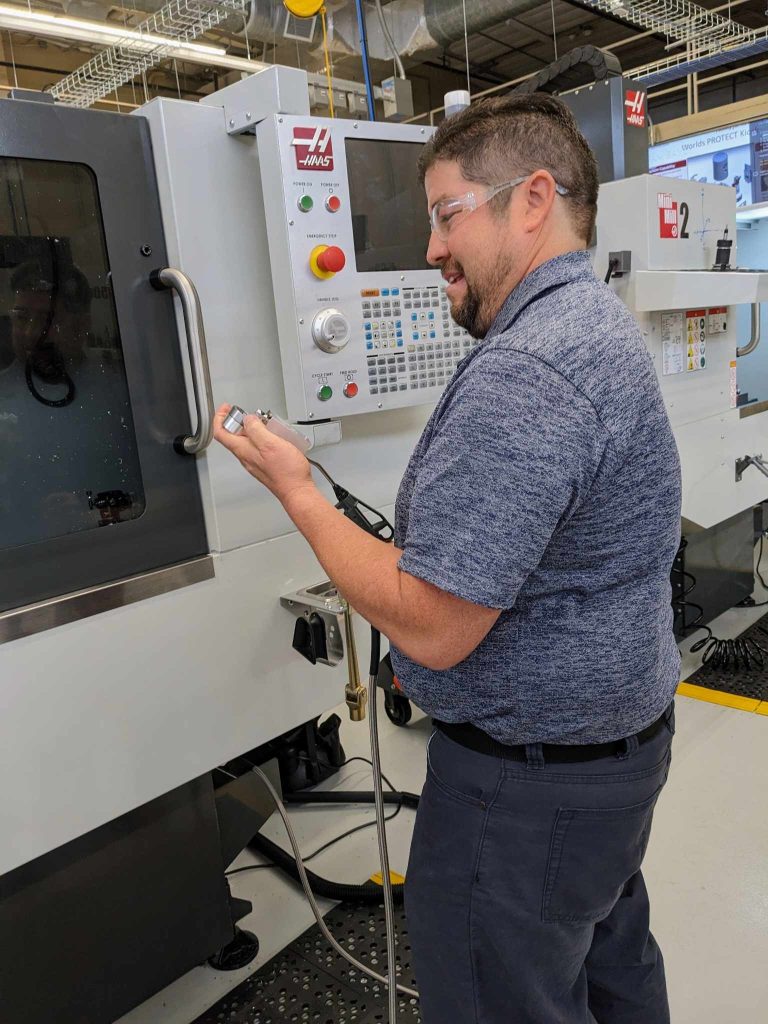 His ACE Journey
So, he completed the 6-hour online ACE course and looked for a training center offering 5-day in-person bootcamps. The closest was Texas A&M Engineering Experiment Station (TEES), a 10.5-hour drive away. Road trip! Robert looked at it as an adventure and extended vacation to visit family in nearby Austin. He says, "It was nice that it was so far away. I was in a different environment." He adds, "Fusion 360 was very intuitive. There's a little bit of a learning curve starting out, but it's definitely one of the easier programs to learn."
"Robert was an ideal candidate for the program based on his work experience and desire to get into the CNC industry," says Nathan Panak, lead ACE instructor at TEES. "He mentioned some of his experience to me on his first day and how he desires to learn more to get a better start in the industry. I'm glad he was able to join us for the ACE training."
Tony Schmitz adds, "Robert is our target audience. We are thrilled to offer new opportunities to creative, industrious participants like Robert. I wrote the content to engage not only those without machining experience, but also those with previous training. It's gratifying to see our ACE program make an impact!"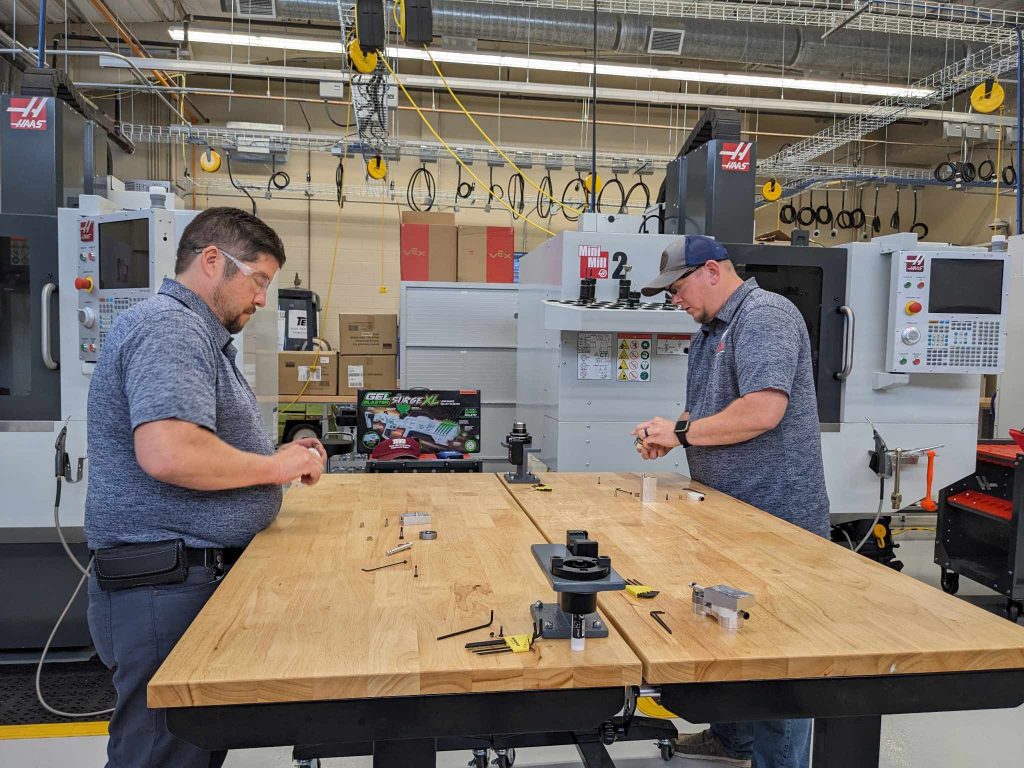 Being a Maker
When asked if he considers himself a maker, Robert responds, "Absolutely. Design is neat, but I really do like running the machines. Going from a block of metal to whatever you're making, it's just amazing all the processes in between. It's cool to watch and even cooler to run it yourself."
Robert's first hands-on work was with cars as a teenager helping his dad, who ran his own auto repair shop. Through numerous jobs, he saw that he could save time and money if he could fabricate a solution. "Instead of buying a part, I could make it myself—something just as good or even better. For example, I had a log splitter that needed a new part. I could have bought it from a website, but I chose to design and make it myself. I like the challenge."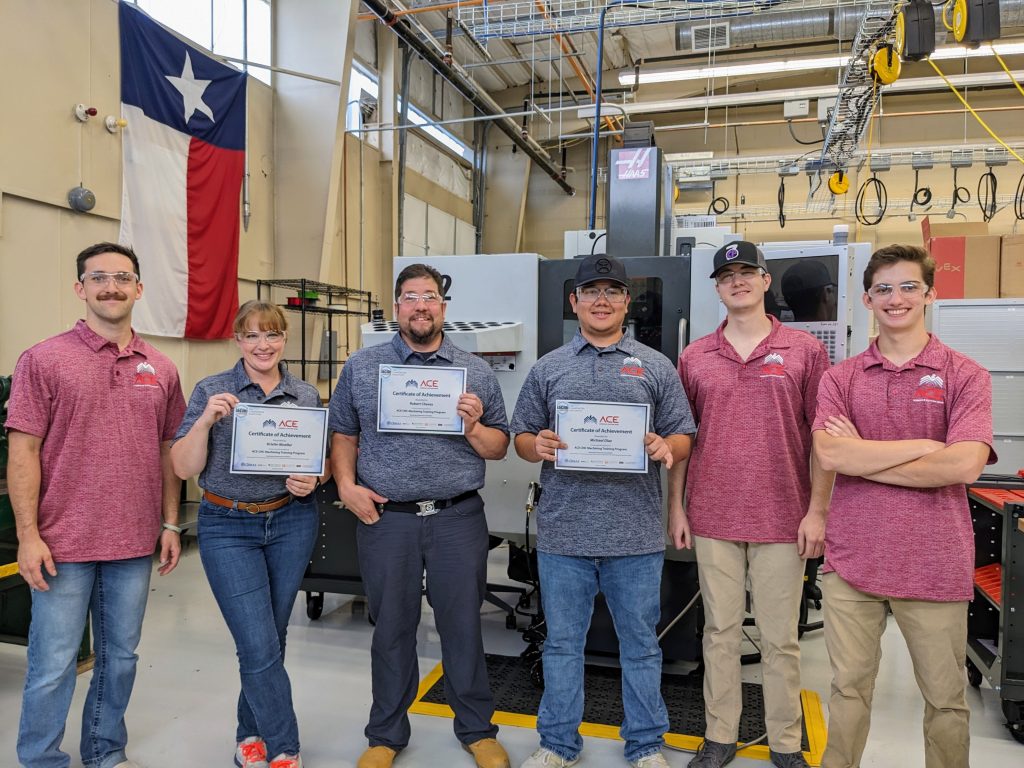 The Next Challenge
Now Robert's biggest challenge is finding his next job. He's considering aerospace, but he dreams of working as a CNC machinist for Los Alamos National Laboratory, the site where the nuclear bomb was developed and tested during World War II. Oppenheimer fans know all about this place. Robert is ready to be part of something bigger, to have a job that matters. America's Cutting Edge is proud to be that steppingstone to career growth. With the projected need to fill 2.1 million jobs in the machining sector by 2030, we're focused on finding more people like Robert and giving them the training and tools for what's next. For now, Robert is passionate, skilled, and ready to make his own impact in manufacturing.
More Success Stories
Your Future Starts Today
Take the first step toward starting or advancing your career in machining.