SkillCrafters Meet ACE Bootcamp: Exploring Composites and Engineering
SkillCrafters Meet ACE Bootcamp: Exploring Composites and Engineering
Students from Fulton and Austin East high schools taking a STEM class called SkillCrafters got that chance when they took a field trip to an America's Cutting Edge (ACE) bootcamp at Pellissippi State Community College (PSCC) in Hardin Valley. The goal was to get a closer look at training opportunities and careers in composites. These students are with Project GRAD, a program in the Knoxville area focused on improving student achievement, graduation rates, and college and career path readiness. Both ACE and SkillCrafters are workforce programs supported by IACMI – The Composites Institute.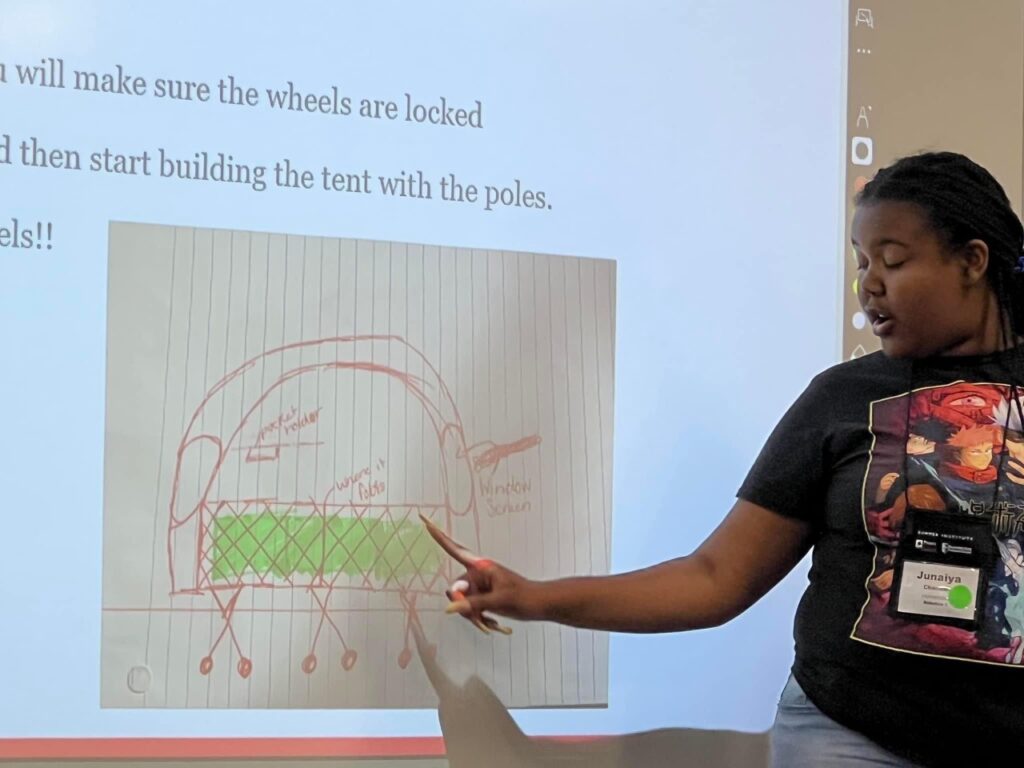 The ACE bootcamp provides in-person, hands-on training on Computer Numerical Control (CNC) machines, and in June the program attracted high school students from Tennessee, Kentucky, and Georgia. One of the ACE bootcamp attendees the SkillCrafters got to observe was Braxton from Belfry, KY. Braxton is a rising senior who had never worked on a CNC machine before and who plans to go to college to become a civil engineer. He likes how ACE will give him skills he could immediately use in a variety of machine shops.
Andy Polnicki, the MegaLab director at PSCC, knows the value of high schoolers seeing other kids their age already working with machine tools. Polnicki adds, "They realize pretty quickly that they can produce things and create them on equipment they hadn't even heard about before. They walk away considering career changes." After their tour, the SkillCrafters went back to their classroom to brainstorm how they could design and manufacture products made of composites.
These students have explored a variety of products that if made with composite materials, could change lives and better the world. Ryan from Fulton High School and Keelan from Austin East High School have an idea to create motorcycle helmets out of carbon fiber. Their primary goal is to have a helmet that is comfortable but also safe for riders. "My dad got into a motorcycle accident and his helmet was basically broken in half. That's what sparked the idea," Keelan explains. For Keelan, it's personal.
Tez and Christian are tackling the problem of limited communication due to health concerns. Their idea, the NeuroReader, is a brain implant that can help with speech issues. It would read the neurons in the user's brain and transmit their thoughts to sound waves using an outside speaker the user carries around. According to their research, 7.5 million people struggle with using their voice. Christian's grandfather is one of them. Christian explains, "My grandfather smoked, so he has a lot of trouble speaking." He adds, "This product wouldn't just be for people who can't speak but for anyone who has trouble using their voice." Tez knows several voice box users who have complained about how tiresome it is to constantly hold something up to speak, and he wanted to give them something easier. "No one should have to complain about using their voice," he says.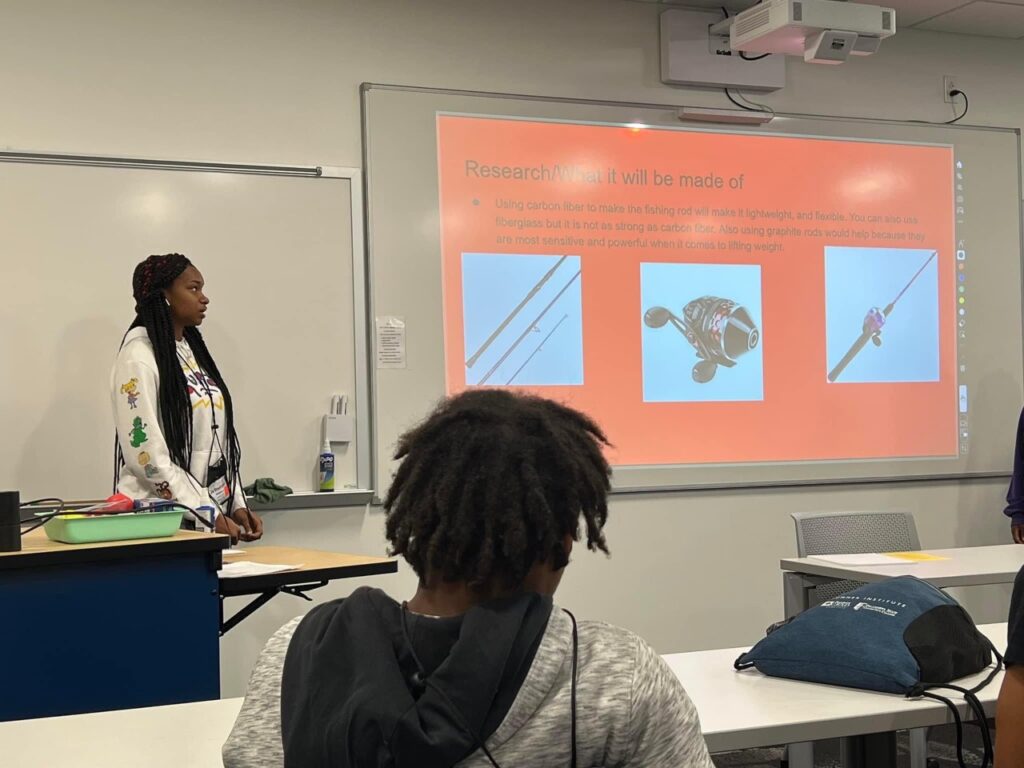 Sylence and Lisa also want to use composites to help others. They have a design to create carbon fiber prosthetics that can be melted down and made into something new when they are no longer needed. "If we could reuse certain materials, it would keep a lot of waste out of the environment in different parts of the world," says Sylence. They want to help not only patients but medical staff too. One of the top priorities for their company is to keep a healthy work environment so healthcare professionals can do their best work and avoid burnout.
Although composites can be used to treat injuries, they can also be used to prevent them. Javon and Ray, both football lovers, have the idea to create composite shoulder pads for football players. Ray says, "There are a lot of people that suffer from injuries because of their shoulder pads. We are just trying to make the material better." The shoulder pads would not wear down as fast as current ones do, so it would save teams money in the long run. The two agreed that the price would be worth the investment because that money is either spent on good materials now or medical bills later.
They are not the only ones to consider how composites can be used in sports. Austin East High School's Kenzie and Ja'Doriauna have designed a fishing pole made of composites to help people who may have lost control of their fine motor skills. With a button to cast the line and a button to reel it in, they feel this fishing pole could help elderly individuals and those with disabilities. The girls are designing a pole made of graphite since their research showed that this material was good for lifting weight. "For me personally, I can't reel in a huge fish because then I snap the line. If you swap that for electronic strength, it will be more efficient," says Ja'Doriauna.
The students from Project GRAD have no shortage of ideas on how to expand the composites industry into everyday lives. They've all found a way to connect the field of engineering to their personal lives by identifying a problem they wanted to solve. Perhaps their next class will be learning to machine their products.
More News & Insights
Your Future Starts Today
Take the first step toward starting or advancing your career in machining.